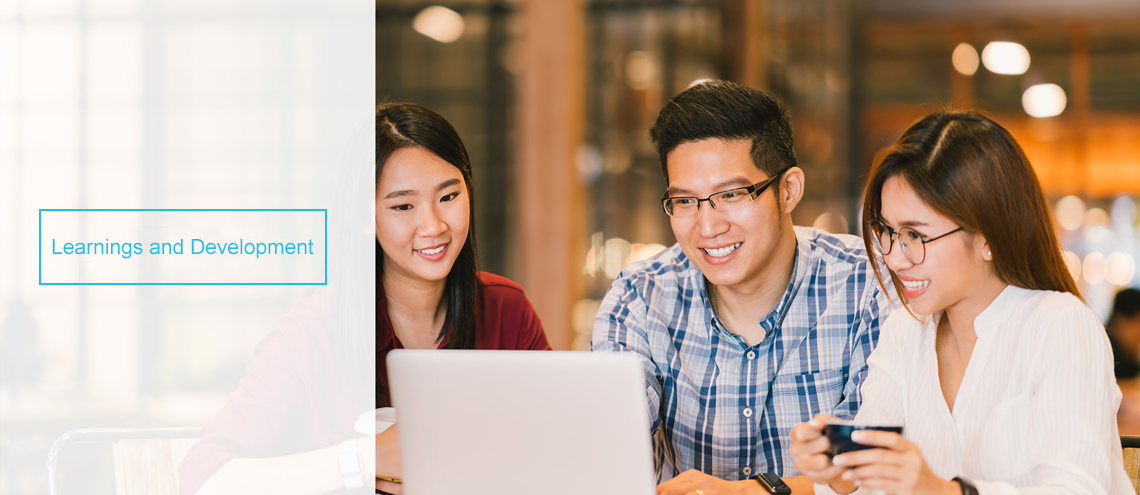 TSH Biopharm values everyone working here, acknowledge the achievement, and cares not just the individual but also the family.
We share the same culture here, honesty, integrity, and entrepreneurship.
We look at the same goal, and work together with Professional, respect, and innovative mindset. We welcome everyone to join us, grow with us, and shine as a whole.
| Management | Sales & Marketing | R & D | Culture | General Courses |
| --- | --- | --- | --- | --- |
| Essentials of Mangement | Professional Selling Skill for Rx | Introduction of Translation Science and Methods | Mentor Program | Orientation Training |
| Selection Skill | Negotiation Skill | Introduction of Biosimilar Medicine | Performance Development Program | Presentation Skills |
| Practice of Selection Skill | Agent Management and Approaches for Price Negotiating | New Drug Evaluation & Risk Management | - | Introduction on Contracts |
| Introduction on C&B Management | Territory Management | Project Management for R&D | - | TTT Program |
| Introduction on Cost Accounting | Practices on Marketing | Introduction on Regulatory Affairs | - | - |
| Performance Development Program (PDP) for Manager | Global Strategic Marketing | Introduction of Clinical Trials and GCP | - | - |
| - | Overview on International Business Dealing | - | - | - |
| - | Assess and Operation on New Market Development | - | - | - |